2 bedrooms unit for sale – $525,000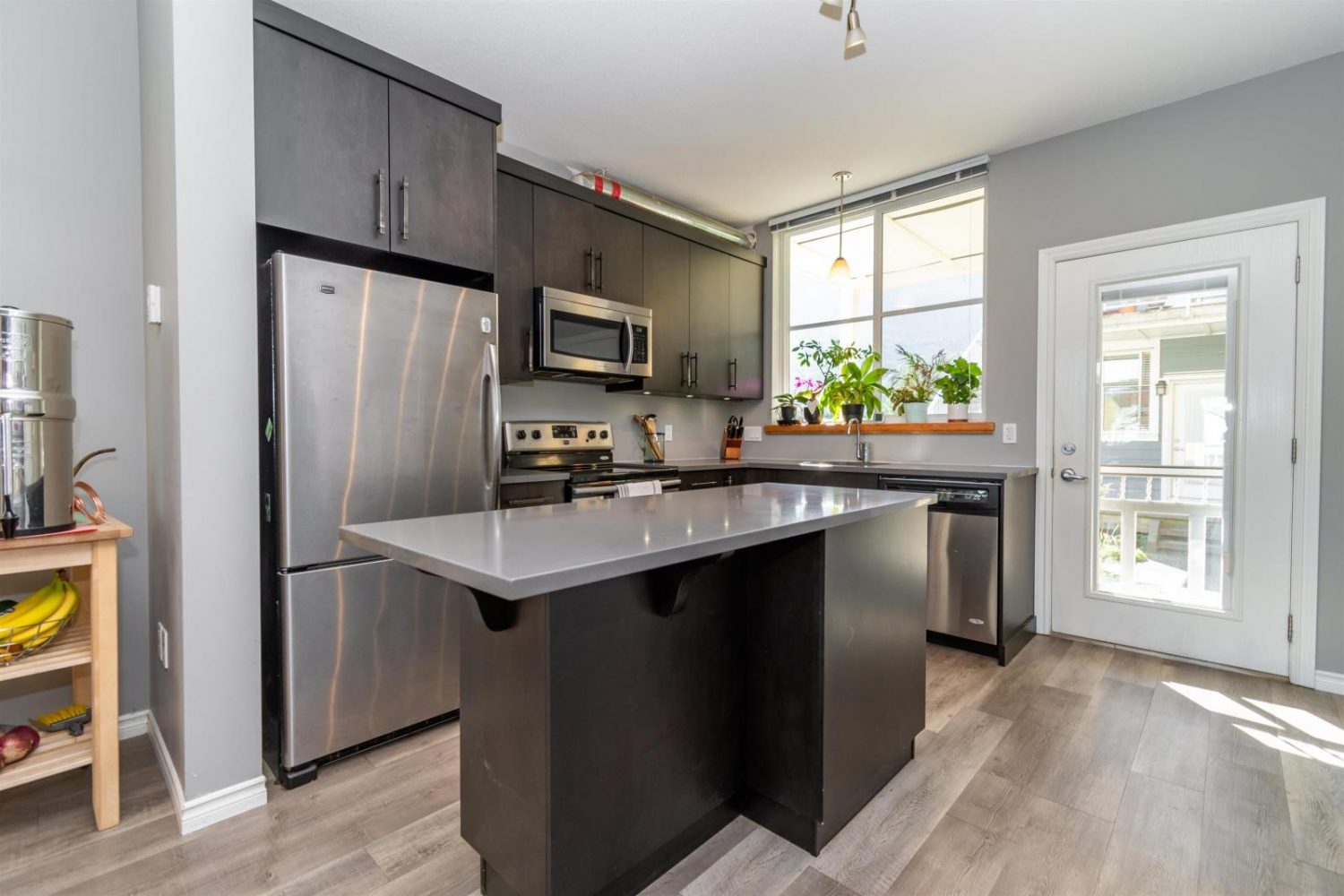 Features
Built in 2014
Square footage: 970
2 spacious bedrooms, 1 bathroom
9 ft ceilings and tall windows
Metal Roof
Corner unit
In floor radiant heating system
Plenty of storage: 4-ft crawl space under the house accessed from an inside hatch.
Ground floor end unit in the highly desirable community of Yarrow! Rarely on the market, here's an opportunity to live in the co housing, community oriented Yarrow Eco Village. An idyllic setting with lovely walking trails on the grounds, a 20 acre certified organic farm, creek, marshlands and an option for your own garden plot if desired. This is a one level, bright, open concept, 2bedroom ground floor unit with quality finishing throughout and some upgrades, including quartz countertops, exposed wood beam, lots of windows and front and back deck with a fenced back yard. From this location you are within walking distance to the beautiful Vedder River, Yarrow library and popular Yarrow Community School. Come and take a tour today!
Groundswell co-housing is a 33-unit intergenerational cohousing community designed to support opportunities for neighbours to interact and build relationships. Groundswell co-housing was designed by co-housing architect Chuck Durrett. For more about cohousing from Chuck's website: http://www.cohousingco.com/cohousing.

Parking lot is adjacent to the housing making a pedestrian focused and child friendly space within the community with many common areas.

Weekly community dinners are held in the common house for those who want to participate as well as annual gatherings during winter holidays, fall harvest, etc.

Guest room can be booked for your guests to stay in – it has a large queen bed, bunkbeds, a couch and an adjacent bathroom.

Large kitchen and dining area can also be booked for your own use for parties, events, meetings, etc.

Community is legally registered as a Strata yet uses the cohousing consensus decision-making model and community meetings to govern itself. Community members can participate in teams (i.e. landscape team, community garden team, maintenance team, pet team…) and/or contribute to caring for the community commons through work-parties and specific tasks they take on.

The community has its' own environmentally friendly wastewater treatment system.
 

Groundswell co-housing owns the 20-acre organically certified farm on ALR land. A farm team made up of all those currently farming the land makes most of the decisions about land use on the farm.  

The farmers are a mix of small-scale organic commercial growers and hobby farmers. Currently there are: small scale market garden operations, blueberries, hazelnut and apple orchards, and a permaculture food-forest. There is room for more farmers.

Farm assets include a well, irrigation piping, large barn and wash station area.

Those interested in farming can make a proposal to the Farm team.

The farm has a beautiful salmon-bearing creek flowing through it which has been restored with support from Fraser Valley Watersheds Coalition. Many wildlife and birds can be seen here and community members have built trails along the creek.
Groundswell co-housing and the Yarrow Ecovillage farm are located in the Indigenous lands of the Sto:lo people, in the town of Yarrow on the far west side of the city of Chilliwack. It is a 15 min drive to Chilliwack or Abbotsford and an hour drive to Vancouver. You can also bike into the southern part of Chilliwack (called Sardis) via a trail along the Vedder River.

It is an area with many beautiful rivers, mountains and lakes and many people who enjoy being in the outdoors. Across the Vedder river is the Blue Heron Reserve, Cultus lake provincial park is a short drive away and many trails, water activities and fishing opportunities exist in the nearby Chilliwack River valley.

Chilliwack and Abbotsford have all the amenities you might need including community centres, sports facilities, schools, shopping, medical facilities, a university and an International Airport in Abbotsford.