The Homes
Explore homes for sale or for rent
Home sizes and prices range from 1000 square feet  to over 2000 square feet.
Find Out More
Home features
Energy-efficient, with deep wall framing and excellent blown insulation.
Designed to maximize natural lighting.
Non-toxic materials are used to maintain good indoor air-quality.
Energy-efficient appliances and lighting.
Designed to provide both community interaction and privacy.
Front and back decks.
Quality, long-lasting steel roofs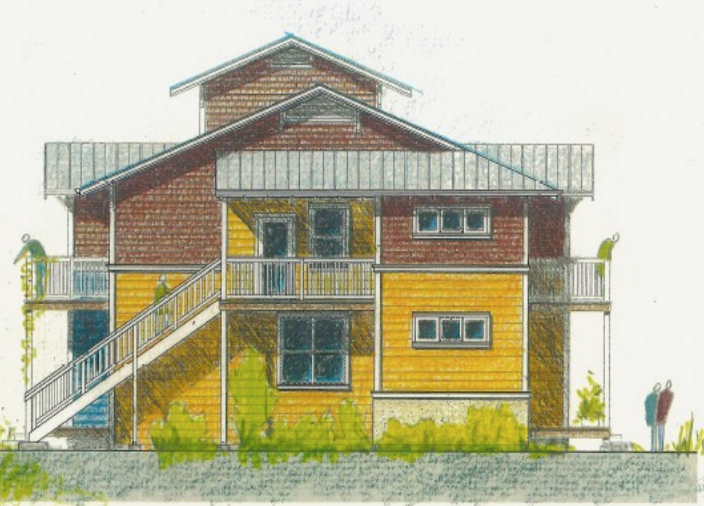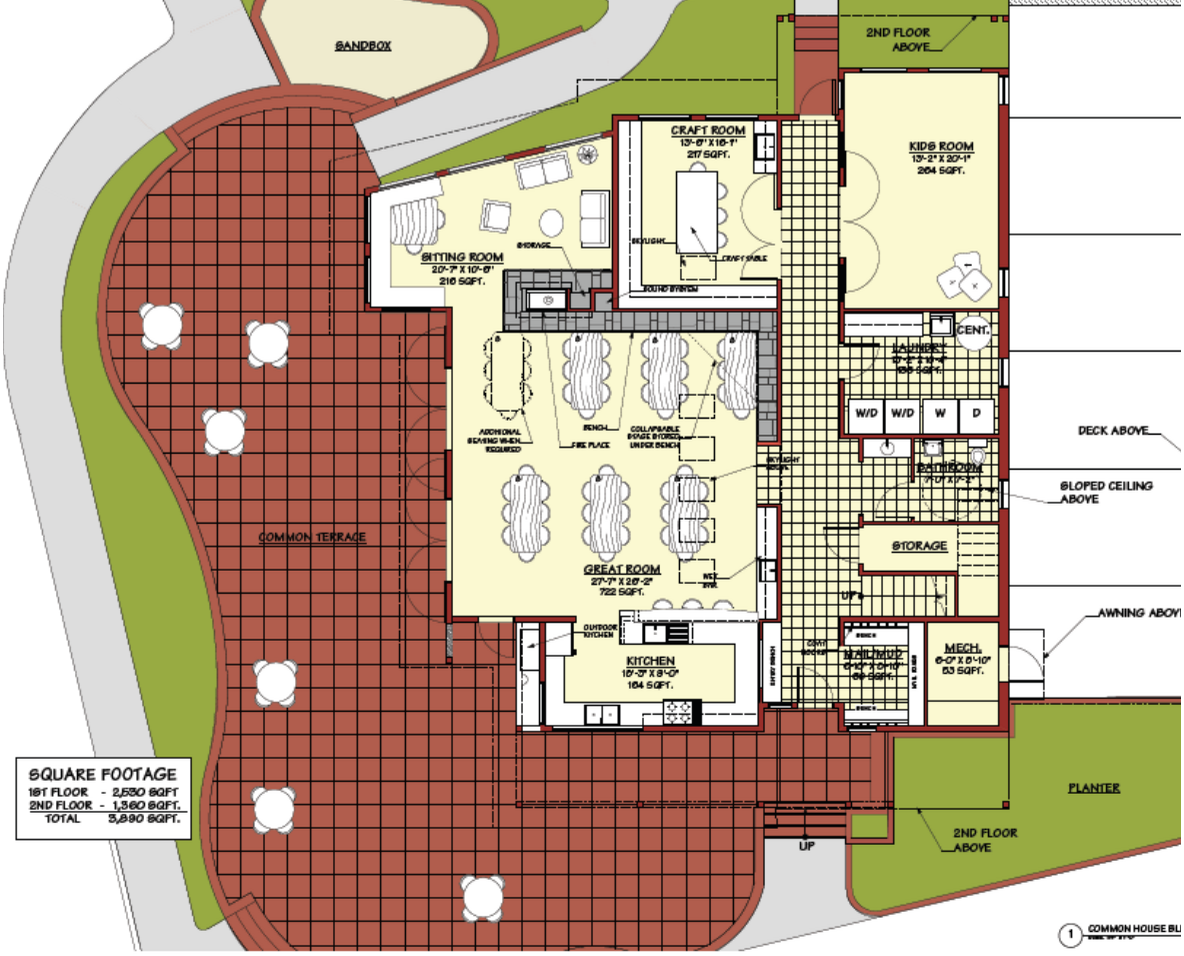 Design of our 3600 square foot common house [Main floor]
Our Facilities
When you live here, you have access to:
Our common house, with a kitchen, dining room, lounge, kid's room, crafts room, music room, teen room, laundry room, guest room, and the mother of all patios. (The common house is currently still under construction)
A fully-stocked workshop. (The workshop is currently in the planning stage)
Access to a community garden plot.
An organic farm on-site.
Our own Stewart Creek, complete with swimming hole.
Children's play areas.
Bicycle storage. (The Bicycle storage is currently in the planning stage)
'Gathering nodes' where you can meet up and chat with neighbours.
Sustainable community living
The homes at Groundswell Cohousing are designed to be slightly smaller than average, but that doesn't mean you need to get used to living with less. Because we have so many shared facilities, each home can be smaller and less expensive.
In the plans, instead of everyone having their own garage, we have a shared workshop and optional covered parking; instead of each residence needing an extra room, we have a shared guest room; and instead of each home needing a basement, we have a teen room in the commonhouse. By sharing these facilities, we each save money, use fewer resources, and get to spend more time enjoying one another's company.
Living in cohousing promotes sustainability in many ways. Groundswell Cohousers lead more sustainable lives because: we can share cars, equipment, and resources, we can walk to the deli, school, the corner store, or a friend's house; we save farmland by clustering our houses; we can buy vegetables grown right on our own land; we have a wetland to filter our wastewater; we can buy in bulk; we are restoring our creek … and so much more!